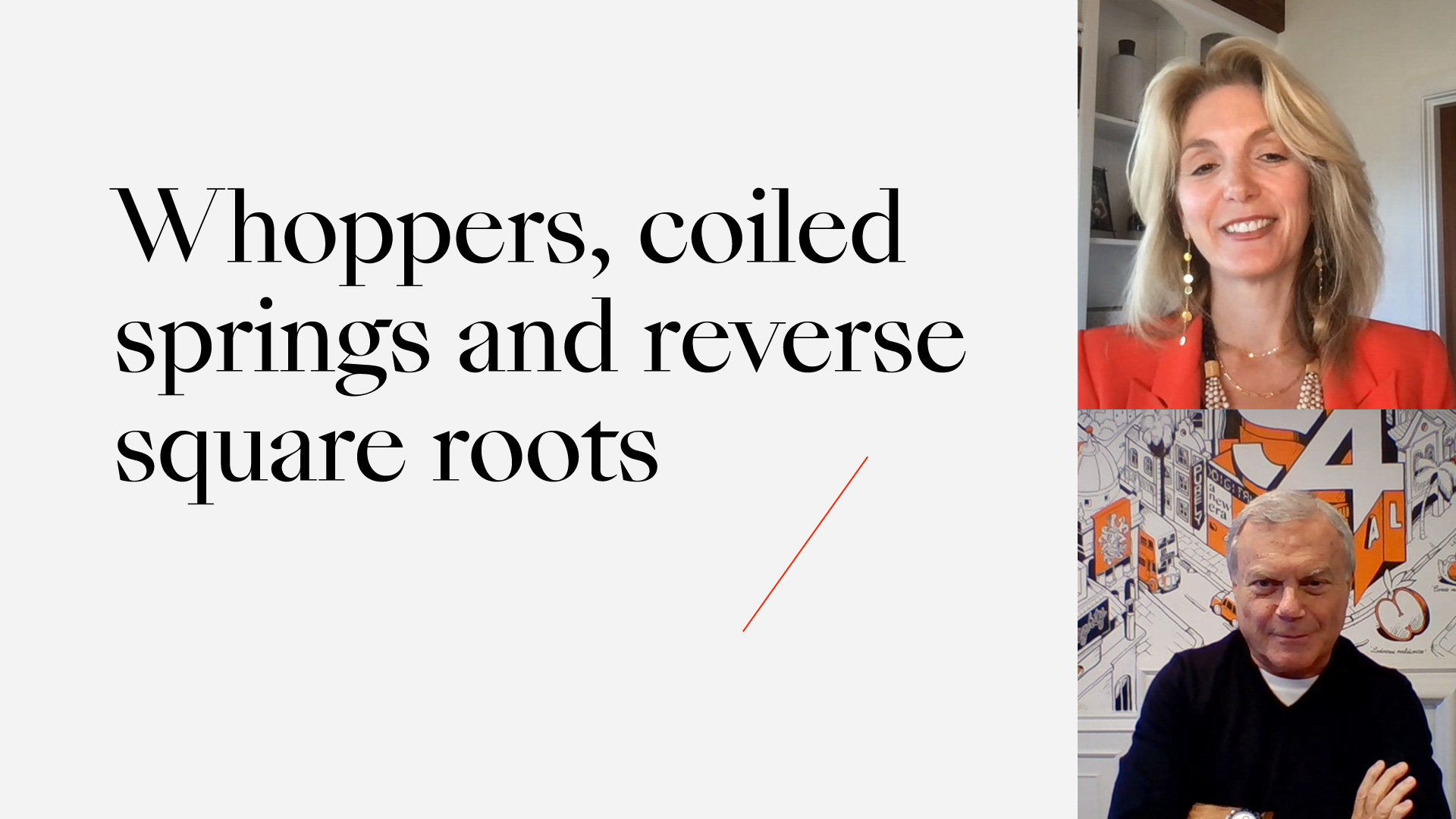 Resilience, recovery, acceleration
by Sir Martin Sorrell
The nature of S⁴Capital's client base contributed significantly to our resilience during the pandemic. Technology and healthcare together account for more than half of our client spend and those were sectors that didn't stop their marketing, and in some cases reinforced it. Our people played a huge part; they are entrepreneurial and can turn on a sixpence. And our values of 'speed, quality, value' (or 'faster, better cheaper') were paramount. During lockdown, clients were more available than ever before, and they wanted to talk about the challenges they faced, at a time when our competitors were often hiding from view.
The tech giants, whether Google, Facebook and Amazon, or Alibaba, Tencent and Tik-Tok are all set to emerge from the pandemic stronger than ever. Digital adoption has also been stepped up at enterprise level. Before the pandemic, fmcg companies were jogging along at 2% or 3% or 4% each year with no inflation, zero pricing power and EPS gains squeezed from focus on costs and share buybacks. Covid-19 blew a hole in that, and as a result the change agents in these companies have been given much more oxygen. The package goods companies started deploying more money to digital because that's where the harder sell can be made at times like these. And as one ex-CMO told me: "If Amazon isn't copying your business model, you don't have a good one."
In the last 12 months, our own model – digital only; our holy trinity of first-party data, digital content and digital media; faster, better, cheaper; and our unitary structure – has gained significant traction. We've passed the phases of brand awareness, brand trial, and proof of concept. We are well on course in our ambition to make us the relevant agency of the next decade.